SEE WHY THROTTLE IS SO HIGHLY RECOMMENDED
Throttle® takes the guesswork and labor out of customer communications. A complete, intelligent CRM tool, Throttle keeps you connected to your automotive customers throughout the year with timely, omnichannel communications and service reminders based on their unique driving habits and servicing history. By interfacing directly with your POS system, Throttle helps you keep your brand top of mind while you manage your shop(s). A simple and secure TXT2PAY® option rounds out this comprehensive offering, making payment seamless and contactless.
Listen to the May NOLN Podcast where Troy Bullock, director of business development-marketing for Throttle, speaks about how shop operators can examine and improve their marketing approaches for the spring and summer seasons.
POS Integration
Throttle is connected to over 15 Point of Sale systems in the aftermarket lube industry.
Intelligent Data Analysis
Throttle identifies new and existing customers in addition to their year, make, model, current mileage, manufacturer recommendations and previous servicing habits.
Customer Engagement
Throttle has carefully crafted a customer journey that will keep your brand top of mind between visits.  Marketing touch points are spaced out over a 24-month cycle and adjust automatically based on how often your customers engage.
Accurate Response
Throttle tracks your customers back to your shop(s) and give you real time Rate of Return and Return on Investment metrics.
Throttle Payments makes it easy for any customer to begin receiving mobile bill alerts and making payments via text message. Our solution easily integrates with your POS, creating a seamless process for customers to choose their preferred digital presentment and payment channels.
Notify Customers When Vehicle is Ready
No more waiting in line when it's time to check out.
Easy Payment Method
Customer's invoice is delivered as text or email.
Improve Efficiencies
Allows team members to focus on servicing vehicles.
Increase your daily car counts.
Targeted Marketing
Promote other products and services directly on your invoice.
Dynamic Service Reminders
Email Campaigns
New Customer Acquisitions
Suggested Service Emails
Comprehensive Reports
TXT2PAY® Contactless Payment Solutions
Educational Videos
State Inspections
Direct Mail Campaigns
Customer Surveys
Newsletters
Manufacturer Recommendations
SOME OF OUR THROTTLE CLIENTS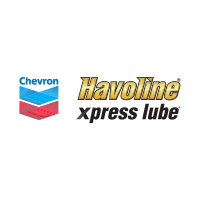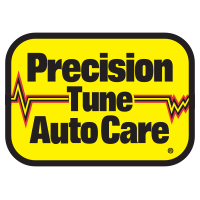 "I've been using Throttle in all of my shops for over 12 years. Throttle is key to retaining our customers and keeping them coming back to us. If you're not regularly sending your customers emails, texts and postcards with coupons, it almost opens the door to your competition to try to get them. Retain who you have, and lock them in with a solid reminder program like Throttle."

Steve Sarrantonio, SpeeDee

Throttle is my first form of marketing in this industry."
"The Throttle program has been a great source to help retain and also get new customers. Their artwork is very professional and eye catching. They always have new ideas to help promote additional sales. I would highly recommend them to anyone looking to keep customers coming back!"

Oscar Aceves, Grease Monkey
"Our customers can go anywhere for vehicle maintenance; however Throttle helps keep that from happening. Using their customer interval cards keeps our presence within customer reach as their vehicle maintenance becomes due. Our customers are important to Throttle and that says a lot!"

Kim Hawksworth, Grease Monkey
"Penny for penny, Throttle is the best customer retention marketing a shop can do.
As a prior auto consultant for a large quick lube franchisor producing over $40 million in annual sales, I ALWAYS recommended Throttle as a must-have for any shop. Now that I'm a quick lube franchisee myself, I of course use Throttle as my must have. My Car counts have gone up by 35% in year one and sales have exceeded 3.2 million at my first 2 shops and that's virtually all from the ideas & solutions Throttle provides. They offer a huge wealth of consulting to aid businesses in growing their car counts. From postcards to email drip campaigns to detailed reporting, Throttle continually drives cars into our shops. And we don't have to monitor anything because it's all automated and continuously running in the background. Throttle is the number one sales tool to keep customers returning in a timely manner."

Chris Beckham. SpeeDee & Grease Monkey
"Everybody tells you they have a marketing plan that will work. YADA YADA YADA! After 38 years in this business, I have heard, seen, or tried just about everything. The proof is in the pudding. After starting with Throttle, my car counts have been up SIGNIFICANTLY every month over the previous year! Coincidence? I don't think so. NOTHING ELSE NEED BE SAID."

Patrick Dattilio, Grease Monkey
"I know that if I stopped using the Throttle reminder program, I'd see a decline in return service. Throttle works. It's an effective program that brings business and a positive ROI for the business."

Ryan Frisby, Valvoline Express Care