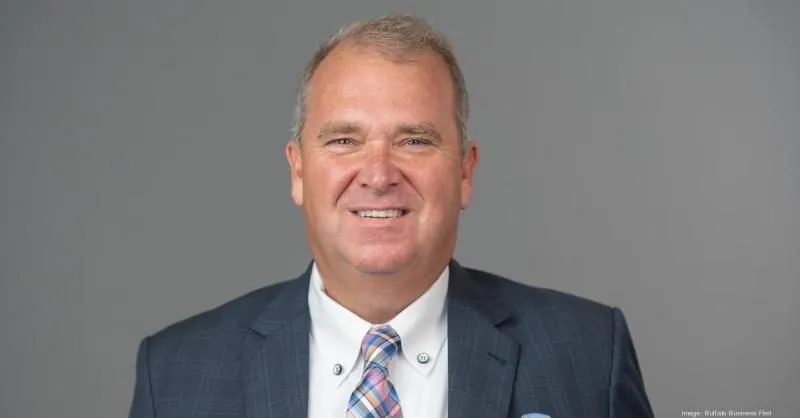 John serves as CEO and is on the Board of Directors for Matrix Imaging Solutions LLC and DataProse. John has over 35 years of leadership experience spending much of his career working inside private equity portfolio companies. His various P&L roles have included CEO, COO, and EVP for major national and international organizations ranging from multi-billion dollar entities to smaller firms under $50 million. John's teams have driven market-leading service and quality while managing controlled profitable growth. In addition, John has significant successful experience in M&A, turnarounds, and new market/product development roles. He has had the good fortune of leading teams that have earned performance recognition from the National Association of Manufacturers (NAM) and separately, Procter & Gamble.
John is a graduate of the State University of New York at Geneseo where he earned a B.S. in Management with Honors. He also holds an M.B.A. in Marketing from the University of New Haven.
A 25-year industry veteran in transactional communications as well as strategic account management, Brian is responsible for DataProse's long-term vision, strategic and tactical planning and overall client satisfaction. Brian is also Chief Sales Officer for Matrix Imaging Solutions, the parent company of DataProse. Prior to joining the team, Brian was Director of Business Development-Customer Communications for Taylor Communications.
Brian is a graduate of California Polytechnic State University where he earned a Bachelor of Science degree in Business Management.
Brian has spent over 16 years managing transactional document production with Xerox. This tenure includes an extensive background in providing technology solutions that support off-site outsourcing agreements. Brian is a Texas Tech graduate with a BS in Electrical Engineering and has worked several different Information Technology assignments with Xerox before moving into a management role in 2002.
In addition to working as an IT design architect with application design, networking, programming and billing – Brian eventually worked his way into a full-time Solution Architect with Xerox. Brian has spent most of the last 15 years improving overall workflow and creating technology efficiencies – including architecting the migration of the people, processes and equipment for one of Xerox's largest banking customers. Brian was the 1999 recipient of the Xerox National Champion of Customer Satisfaction award and in 2004, earned his Lean Six Sigma Greenbelt. Brian joined DataProse in 2013 and has put his talents to use improving on our, already strong processing and production systems.
Curtis joined DataProse in 1994 and presently oversees all company operational activities including job scheduling, statement design and presentation, print production, mailing and quality control. Known for his in-depth technical knowledge of the billing industry, Curtis maintains a special focus on procedural analysis, system project execution SSAE 16 as well as Payment Card Industry standards including PCI and NACHA.
Curtis is a graduate of California Lutheran University where he earned a Bachelor of Science degree.
Tony currently manages the overall Production Operations at DataProse. In his 10+ year tenure with DataProse, he has managed several aspects of the production environment. He is well-versed in the operation, servicing and production scheduling & planning for many types of Digital Imaging, inserting and other ancillary equipment environments. (Including, Xerox, Oce, Canon, Ricoh, MBO, Bell&Howell, Pitney Bowes, Document Data Solutions, and more) Tony was a critical team member as DataProse deployed its Automated Document Factory back in 2001. During a time when many operations had not yet began to investigate ADF technology, Tony was helping DataProse implement this best-in-class technology.
A native Texan, Rachel has more than eight years of professional experience in the print industry including the last five as DataProse's client services lead. In this role, she is responsible for training new account managers and their support teams, prioritizing client projects with internal DataProse departments, negotiating contracts and overseeing project billing. In addition, she is a member of the DataProse Quality Improvement team that meets weekly to review and discuss project-related issues and implement process improvements where needed.
Prior to joining the DataProse team, Rachel worked for the AT&T Yellow Pages for over three years as a client manager. During her time there, she received the AT&T CEO Achievement Award, a commendation recognizing the top 5% of the company's employees.
A graduate of Texas A&M University, Rachel enjoys reading as well as playing the flute and piano. She is an avid runner and has participated in several half marathons and completed a fullmarathon raising money for ALS.